Ohio, Indiana, and Beyond
June 7th, 2009
Goto comments
Leave a comment
WordPress database error: [You have an error in your SQL syntax; check the manual that corresponds to your MySQL server version for the right syntax to use near 'Array AND wp_tppk6p_posts.ID IN ('last_changed', 'get_page_by_path:eed543bfadba' at line 1]
SELECT DISTINCT wp_tppk6p_posts.ID FROM wp_tppk6p_posts LEFT JOIN wp_tppk6p_term_relationships AS tr ON wp_tppk6p_posts.ID = tr.object_id WHERE 1=1 Array AND wp_tppk6p_posts.ID IN ('last_changed', 'get_page_by_path:eed543bfadbaee7dd9d9fd5cfee8b227:0.36053600 1653477140', '735', '733', '739', '11', '981', '979', '977', '975', '341', '2', '189', '149', '163', '520', '250', '197', '262', '364', '469', '264', '230', '392', '275', '277', '279', '281', '283', '288', '290', '292', 'get_pages:4d452de86941be3fdec4ad38aa7b6c08:0.36053600 1653477140')
Over the last few days I became intimate with Route 40, the old national highway, quite a bit of history. Folk that are used to people "passing through"
They ain't met many like me, though – haha – I'm lightin' brushfires everyday. A mentionable thing about this part of the heartland is that people are spontaneously giving me small amounts of cash. This says good things about the people, and the message… Old folk, young folk, democrats, republicans, long hairs, and short-hairs. People like a word I've been using.
Solutions!
And we do have the solutions; audit the fed, reform the IRS. Get involved, insist that candidates/officials understand the gravity of an oath of service… Organize against such bills as HR 875 – (The Monsanto Monopolization Act)
We have answers, we have the truth, and best of all, it's just common sense. People are sick of the spin and the jig is up. All we need to do is reach out to them with… Solutions.
People love that word…
The ride has been good. Rainy some days, but not the day I met a few of the Heartland folk I met with on the way through Indiana. Had some good luck with the sheriff outreach… Joyce took some great pics. Here she is Joyce with the Privacy Advocate
Here is Jerry and Jan Titus, my primary hosts in Indianapolis
Thanks Guys
I was joined by a hottie and got a SEG
The next day I pedaled out of Indianapolis. The city streets are tough and I was glad to get out in the country…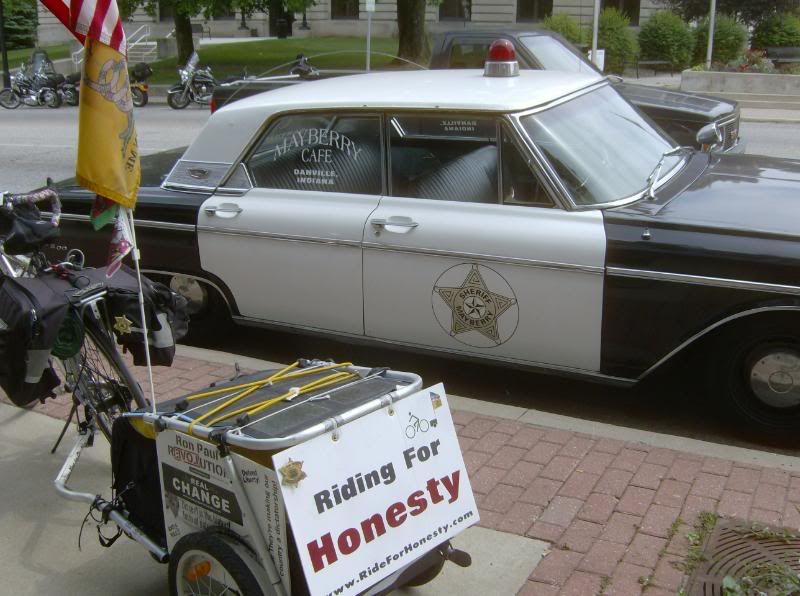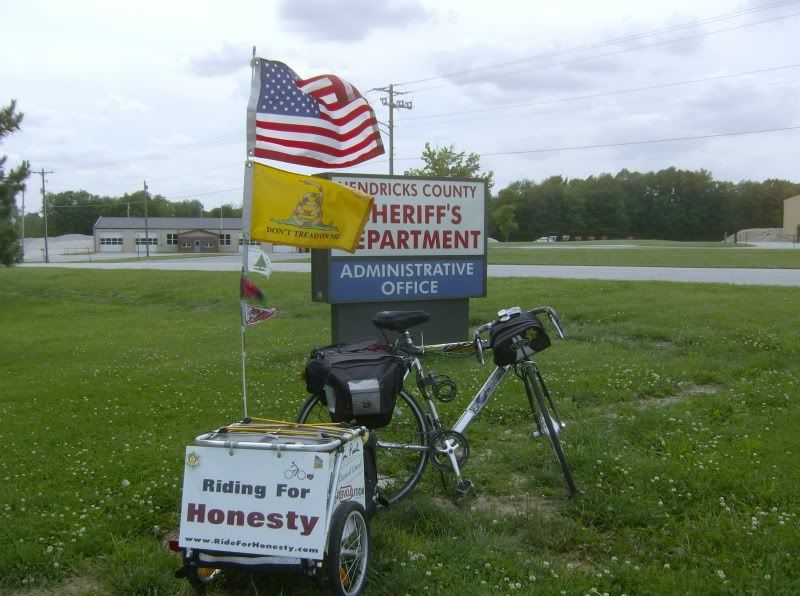 Had a flat miles from much at all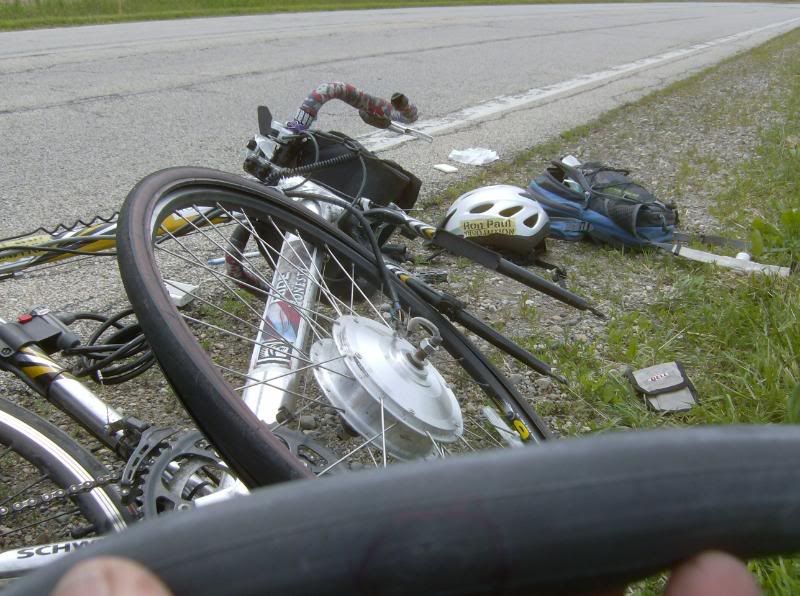 But made it a good ways into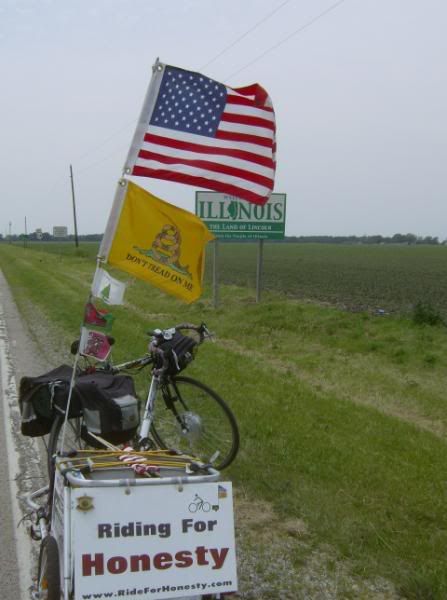 BTW – Here is what a reload looks like
and here is what a drop looks like
I'm leaving out heaps, got some vids should be coming up before long. Tim Dyer, in west IN was great…
pedal pedal